Well at long last the 1st October is finally here - and that means the UK Stampin' Up! demos are allowed to share the lushness that is the new catalogue!
This year we have 114 pages of lushness to share with you all - that's 16 more than last year - and with the colour renovation there is oodles and oodles of new stuff to tempt you!
Here is a large pic of the front cover and if you click on the little pic to your right - you will be taken direct to the browsable online catalogue.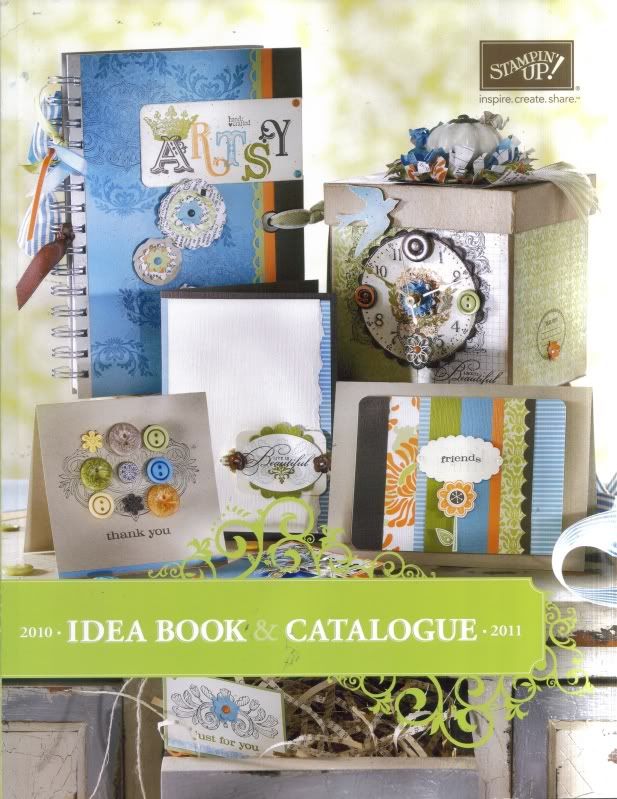 However nice the online catalogue is though nothing beats having a nice big real catalogue to take to bed with you, pop into your bag to read on the bus or train, or just sit flicking through deciding on your wish list!
If you would like me to send you one, please get in touch and for £6 (including P&P) I will pop one in the post to you staright away. This charge is fully refundable on an order of £60 or more so go on... drop me a line on
ExStitch@aol.com
or ring me on 07973 969153 and it will be winging its way to you tomorrow ... you know you want to!!!
I am rushing to get everything ready for my launch evening tonight. If you are in the vicinity of Horsmonden in Kent between 6pm and 9pm tonight - please feel free to come and join the fun. Full details available below!